Oops…
It appears that the page you're trying to reach doesn't exist.
If a link took you here, please contact the administrator to inform her of the problem.
---
Host a Great Broth Fondue Dinner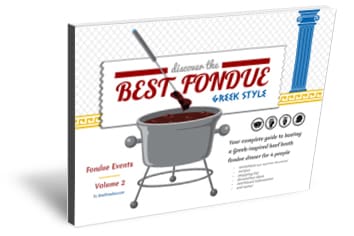 I've been getting lots of questions from people about broth or meat fondue. Are you new to broth fondue and not sure how to put together the meal? Many people don't know which dips go best with which broth, and what else they should serve… and many also had questions about which fuel to use, and how to tell if their pot was suitable for broth fondue.
I've included ALL of this information, along with complete, detailed, and illustrated recipes (with nutritional information) for an appetizer, broth, 3 dips, salad, potatoes, and dessert (9 recipes in total!). It also includes recommended drink pairings for each course, a shopping list, table setting/placement, and several bonuses!
Everything you could possibly need to know to host a perfect beef broth fondue dinner is in there, including how to modify the recipes for 2 to 8 guests…
This e-book comes with a 60-day, money-back warranty so you have nothing to lose!) Check it out here.