Host Your Own Delicious Broth Fondue Dinner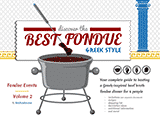 Imagine being engaged in lively conversation with friends and family.
Your guests eat to their heart's content: they cook thin slices of tender meat to their liking in a steamy pot of delicious, healthy broth and enjoy the succulent dips and side dishes you've prepared for them ahead of time.
You get to relax, laugh, and share a bottle of wine (or two) with them instead of running back and forth to the kitchen.
Broth fondue is the ideal meal when you and your friends want to chat and catch up on what everyone's been up to.
Broth fondue is a fun, social meal
…But are you struggling to understand all the steps involved in the process or unsure where to start?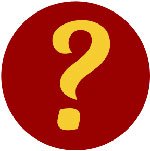 Relax… You'll know all of this in a few minutes!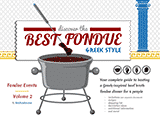 Everything you need to create an amazing fondue dinner is all neatly and beautifully organized into the Complete Guide to Hosting a Greek-Inspired Beef Broth Fondue Dinner. This is Volume 2 of the BestFondue's Fondue Events series.
I've used my 30 years of experience with broth fondue (Fondue Chinoise) to create a complete guide that will take you step by step through the process AND answer any and all questions you may have about broth fondue dinners.
What this guide is NOT
Let's start by clearing out a few details:
This guide is NOT a collection of free recipes you can find anywhere online.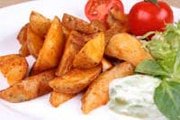 Of course, this e-book includes recipes. It includes ALL nine of the recipes you'll need for a complete dinner: appetizer, broth, three dips, two side dishes, dessert and Greek coffee.
These recipes were hand-picked, perfectly matched together, tweaked and perfected. Your guests will be drooling over this dinner every step of the way, from the first bite of the appetizer to the decadent mouth-watering dessert.
It's NOT a dry, black & white book about the history of fondue.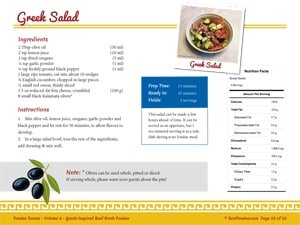 This 29-page e-book includes colorful pictures of each dish, with lots of tips and illustrations to go along with the detailed step-by-step instructions.
Whether you're a novice or an expert in the kitchen, you'll learn exactly how to make each and every one of the delicious recipes that are included in this menu and you'll also have access to priceless insider tips and techniques that will show you, without a doubt, how to host great broth fondue dinners at home.
Fondue newbies and veterans will LOVE this guide
You'll be in & out of the grocery store: the shopping list contains every ingredient needed for the complete menu, sorted by grocery departments, so you'll find everything fast.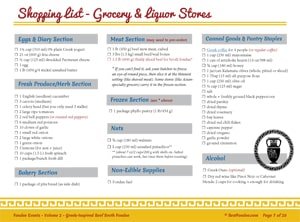 Don't leave anything to chance: the detailed timeline contains every task you need to handle and every dish you'll need to prepare. From 2 weeks prior, all the way to the time your doorbell rings, you'll know when to start everything so each dish is ready on time. When your guests arrive, you'll get to relax and chat with them instead of stressing out in the kitchen!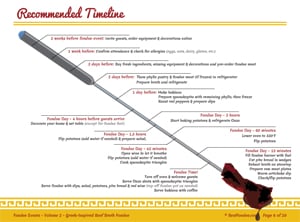 Drink recommendations for the whole meal: no need to obsess about complicated cocktails, you'll know which liquor to offer as an aperitif, which wine varietals best complement the entrée, and you'll even learn how to make traditional Greek coffee to serve with dessert if you so choose.
Original menu: even if you've had broth fondue in the past, this new fresh menu will revive your taste buds and leave you craving for more of this broth fondue weeks after the meal!
…But that's not the only thing you'll get!
What if you have more or fewer than 4 guests? No worries! You'll find tips on how to modify the menu and equipment list to accommodate anywhere from 2 to 8 people.
The Complete Guide to Hosting a Greek-Inspired Beef Broth Fondue Dinner for 4 People (or more) also includes: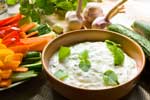 Decoration, entertainment and ambiance ideas to complement your meal.
A diagram showing how to set a table for broth fondue, along with how to use fondue plate compartments.
Detailed nutritional information for each recipe.
Tips on picking the right fondue fuel and how to safely use a fondue burner.
And many, many more tips and ideas to ensure your entire dinner is a hit!
Tons Of Bonus Material
This complete Greek-Inspired Beef Broth Fondue Dinner guide with recipes, shopping list, timeline, and countless tips is valued at $12.95, but you'll also get the following bonuses (a $20 value) for FREE: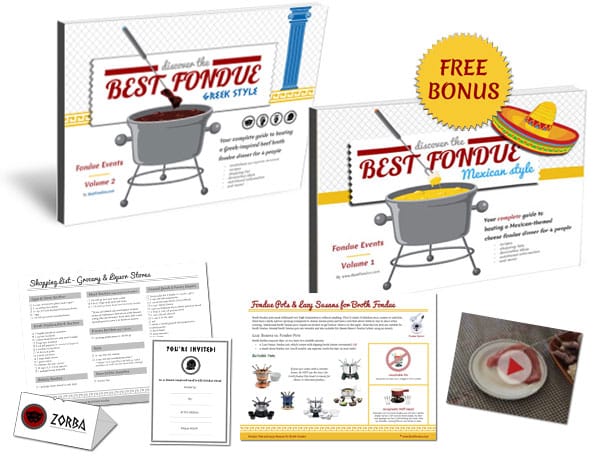 A fondue pot suitability cheat-sheet that shows which pots are safe to use with broth fondue.
Greek-themed PDF invitations that you can personalize, print and mail to your guests.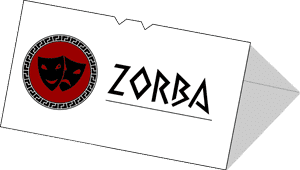 Greek-themed name tags/fondue fork holders that you can personalize, print, color, and assemble. These neat little tags not only tell your guests where to sit, but they'll also protect your table cloth from stains that often result from fondue forks laying flat on your table.
An extra black & white shopping list that you can print (again and again) to take with you to the store, no need to waste colored ink!
A 43-second video showing you how to place a thin slice of raw beef on your fondue fork WITHOUT touching it with your fingers! You'll keep your fingers clean and impress your guests with this little trick!
Volume 1: a 10-page guide on how to host a Mexican-themed beer-based cheese fondue for 4 people.
Now THAT'S a LOT of useful content!
A $12.95 e-book + $20 in bonuses = A $32.95 package for only $6.95
For a limited time, you can get BestFondue.com's Complete Guide to Hosting a Greek-inspired Beef Broth Fondue Dinner for 4 People with all of the free bonuses listed here for just $6.95.
USD$32.95

Only $6.95, so buy it now!

For less than the price of an appetizer in your favorite fondue restaurant, you get a complete package of goodies that will guide you step-by-step through the entire process of making an amazing fondue dinner at home.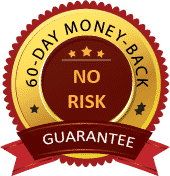 The guide plus all the free bonuses will save you hours upon hours of worrying, planning, and agonizing. Even if you're new to meat or broth fondue and have never hosted a fondue dinner before, rest assured that, with everything I've put together for you, your fondue event will be AMAZING. In fact, I'm so certain of this, I'm offering the following 60-day money-back guarantee.
You've got nothing to lose!
If, anytime within 60-days of your purchase, you are not 100% satisfied, send me your original purchase receipt by email at info@bestfondue.com and I'll refund 100% of the price you paid – no questions asked!
This guide contains valuable information that you can use time and time again to host unlimited broth fondue events. You'll be able to print your shopping list as many times as you want, and you'll be able to create and personalize name tags for several Greek-themed fondue meals. You'll even have another complete guide showing you how to host a Mexican-inspired cheese fondue dinner for four people!
To purchase this guide, click 'Get it now' and you'll be able to pay via PayPal or one of the major credit cards.
Once your payment is received, you'll immediately be able to download The Complete Guide to Hosting a Greek-Inspired Beef Broth Fondue Dinner for 4 People along with all the bonuses mentioned above, which also includes Volume 1 of this series.
You'll be able to open, read, save and print these files with Adobe Reader, a free program that most people already have on their computer, but here's where you can get it for free if you don't have it already: https://get2.adobe.com/reader/
What people say about BestFondue.com's Complete Fondue Guides:
"Our Christmas Eve get together was awesome, thanks to you and your great tutorial. Our Christmas Eve Greek fondue was a hit. I could have eaten the entire Cheesy Artichoke Dip with a spoon."
– Betty Ann
"I love the step-by-step prep and planning guide."
– Heidi
"It is very comprehensive with lots of detailed ideas!"
– Deanna
Life is meant to be enjoyed in the 'now', and fondue is the perfect meal when you want to slow down, relax, and share a tiny slice of your life with friends and family.
Why not enjoy the convenience of following a complete and proven menu that your guests will love?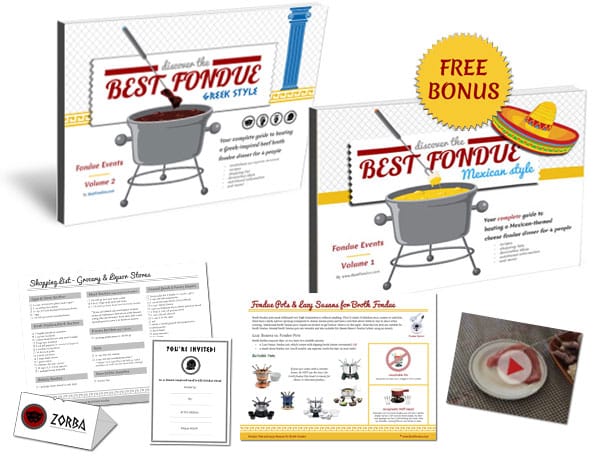 Get it now!
Regards,
Caroline Bégin
Creator of www.bestfondue.com
Beef Broth Fondue fan for over 30 years
P.S. If you're looking for a great way to impress your guests for Christmas or New Year's Eve dinner, I highly recommend this Greek-inspired beef broth fondue. It's a wonderful way to celebrate with your friends and family.